FUNNY Management
– Serious Results
How to Take the "Overwhelm" Out of Day-to-Day Management
What if a manager could handle the never-ending issues that come up day after day with ease and confidence? What if stress on the job is not inevitable?  Companies often promote the best employees to management positions.  But being a good employee doesn't instantly make you a good manager.  Management is a skill, a skill that can be learned.
Management doesn't have to be as hard as it currently seems to be. After more than 19 years of developing and delivering management training courses, Confidence Builders has come up with the solution.
FUNNY Management-Serious Results. Finally a course that gets at the heart of the problem. Management is all about people and figuring out the best ways to work with them. FUNNY Management makes total sense to managers and to their teams.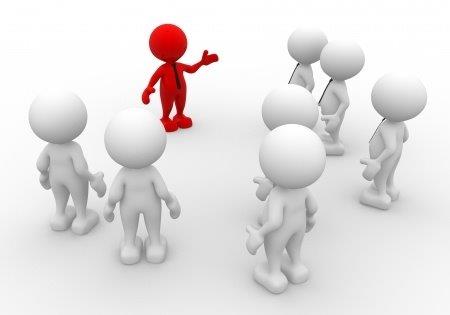 Formulate a Plan
Know where your team has to go and how to get there
Understand Your Employees
Who are they & why do they act the way they do?
Negotiate Your Team's Needs
Be their advocate, manage up & tap into creativity
Never Lose Your Sense of Humor
The use of humor and "the little things" theory
Yell About Your Team's Success
Use the power of recognition & communication
Here is how it works:
Each module is loaded with solid information, chances for practice and lively discussions about what works and what doesn't. Managers love it!
When managers learn how to use FUNNY Management every day, results are outstanding. They can handle situations better, their teams become more productive and the bottom line looks really good! And this program works because it is fun to do and easy to remember day in and day out.
The course is delivered in a one day session with a follow up session separated by approximately one month.  Managers can actually put the ideas they've learned into play and see results in between the sessions. That's powerful.
To find out how FUNNY Management-Serious Results can improve the way your team leaders manage, call Confidence Builders at 513-336-9194.
We'll be happy to tell you all about how to get started with FUNNY Management.
Call now to discuss your needs and how we can help empower your success!